MEDIA 5 S.R.L. company, of Argentina, has reached an agreement of technological integration with NewTek company, of United States, developer and manufacturer of the successful teams TriCaster.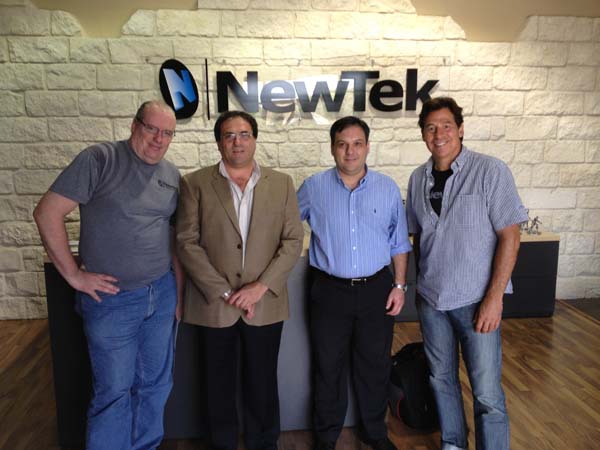 MEDIA 5 S.R.L., with over 19 years in the Broadcast products development for the Video market, will integrate its line of character generators multilayer (CG5®), Video servers (VIDEO 5®), Channel in a Box systems (SMART CG SERVER®) and MAM in the same Workflow based on a TRICASTER® team under an IP platform. This will allow offering all customers a full solution of last generation and with the most advanced technology available on the market. With the Characters Generator (CG5 Multichannel®) each TRICASTER® user access to an integral solution of broadcast graphics with the highest quality, indispensable for a modern channel. Eith this tool, the user may make transmission of Branding, Logo, Time, Temperature and Humidity, Scaled Videos in screen, Animated Plugs and an endless number of additional options.
On the other hand, the integration with the Video Servers (VIDEO 5®) will allows the user to automate or manually emit all the programming that the channel needs to send into the air, as well as to have the absolute control of their issuance and statistics information, so necessary for a good management of the channel.
The first demonstrations will be made at Broadcast & Cable 2013 (Sao Pablo, Brasil) and IBC 2013 (Amsterdam, Holland), while the official presentation of all the solution will be in CAPER 2013, which will take place on 23, 24 and 25 October in Buenos Aires, Argentina
For more information contact info@media5srl.com