OB-TRUCK offers a powerful tool for recording multiple video sources and SLOW MOTION REPLAY.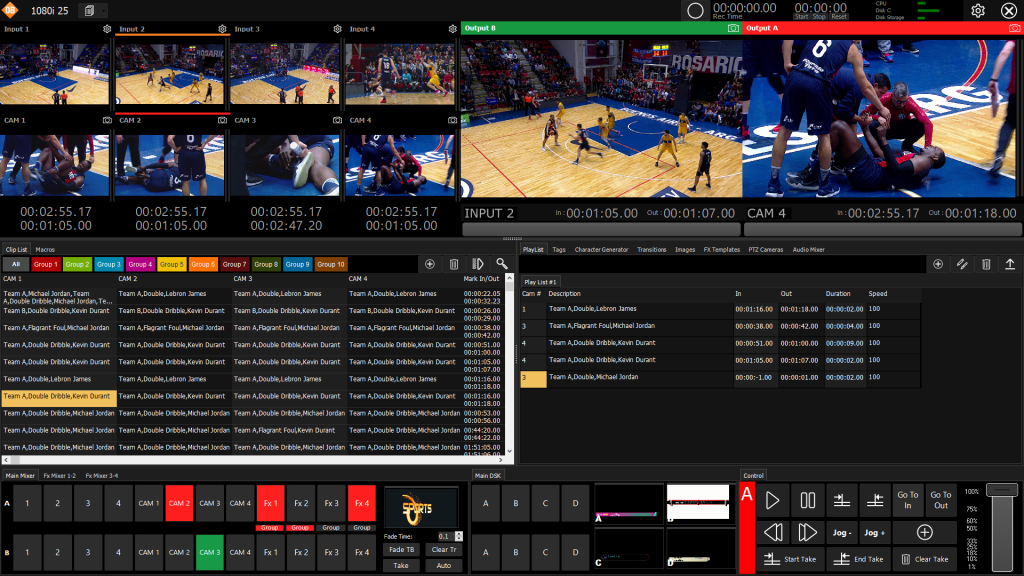 OB-TRUCK´s flexibility allows to perform multiple operations:
4 Inputs + 2 Outputs NDI® Mixer.
4 Channels FX Mixer for Picture In Picture.
4 Channels recording with SLOW MOTION REPLAY.
Multilayer and Multi-object Characters Generator.
Configurable presets for PIP insertion.
Unlimited transitions.
Multiple Playlists.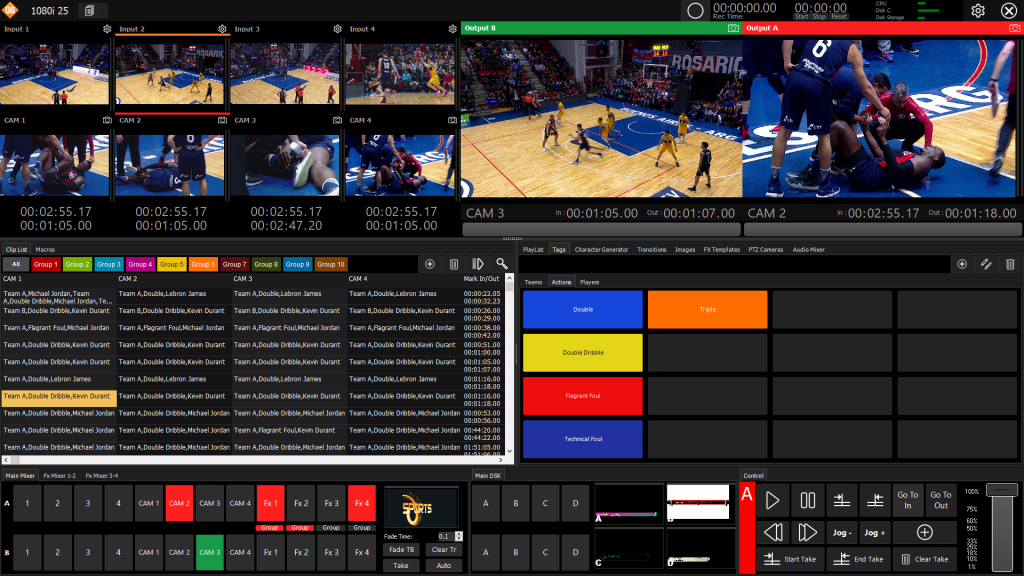 Touch Screen Monitor (optional).
PTZ Camera control.
Macros recording.
Tagging.
Workflow integration.
Multi-viewer.
Control Panel (optional)   . . .