CG5 FORTRESS 4K
CG5 FORTRESS 4K (multilayer character generator) is a powerful tool for the character generation needed in any TV network, production companies or live broadcasting.
Click Here
VIDEO 5 HD PLAY OUT
VIDEO 5 MF is a Play Out Server for automated or live broadcasting for TV networks, which incorporates several of the latest technologies, allowing total control of different types of multiformat content.
Click Here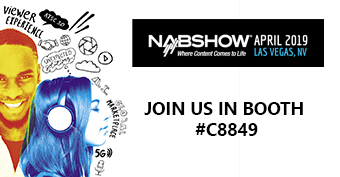 MEDIA 5 with new 4K solutions at NAB 2019 – BOOTH C8849. Based on our scalable product platform and the latest integration architecture, our company
Read More »
CG5 FORTRESS 3D
CG5 FORTRESS is a powerful 3D caracter generator in TV channels, mobile units or production companies.