CHANNEL IN A BOX Video Server, Playout with multilayer character generator and multiple video input. Is the ideal equipment for TV channels automation or live work, which incorporates a set of the latest technologies, allowing a total control of different types of multi-format content.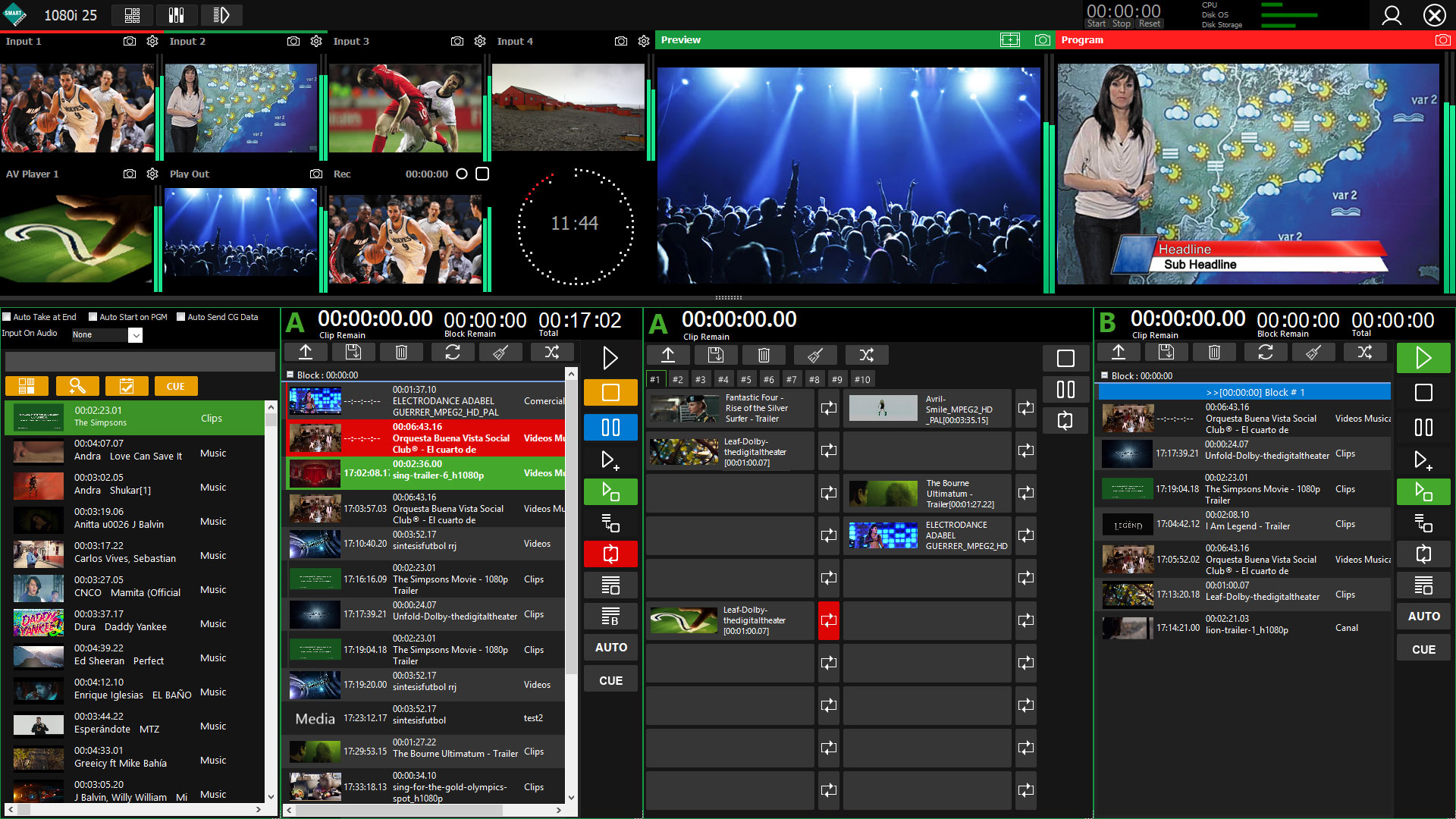 The flexibility of SMART SERVER  allows multiple operations:
PLAYOUT Multiformat with SDI, NDI® or HDMI output.
4 Input SDI, NDI® or STREAMING (RTSP o RTMP)
AVI, MOV, MPG, MXF, MP4 compatible.
Simultaneous PlayOut and Recording.
Real Time Compression.
Multiple Selectable Compression Formats.
Multi-format AV-Players.
Customizable SQL Database.
Multiview.
Multilayer Character Generator.
Logo Insertion.
Time, Temperature and Humidity Insertion.
Macro Programming.
Real Time Screen Capture.
Broadcast and Commercial  Reports.
Multiple Clips Over the Same Video.
Lower Thirds, Branding, Rolls, Crawls, TGA and PNG Series.
Video Trim.
and more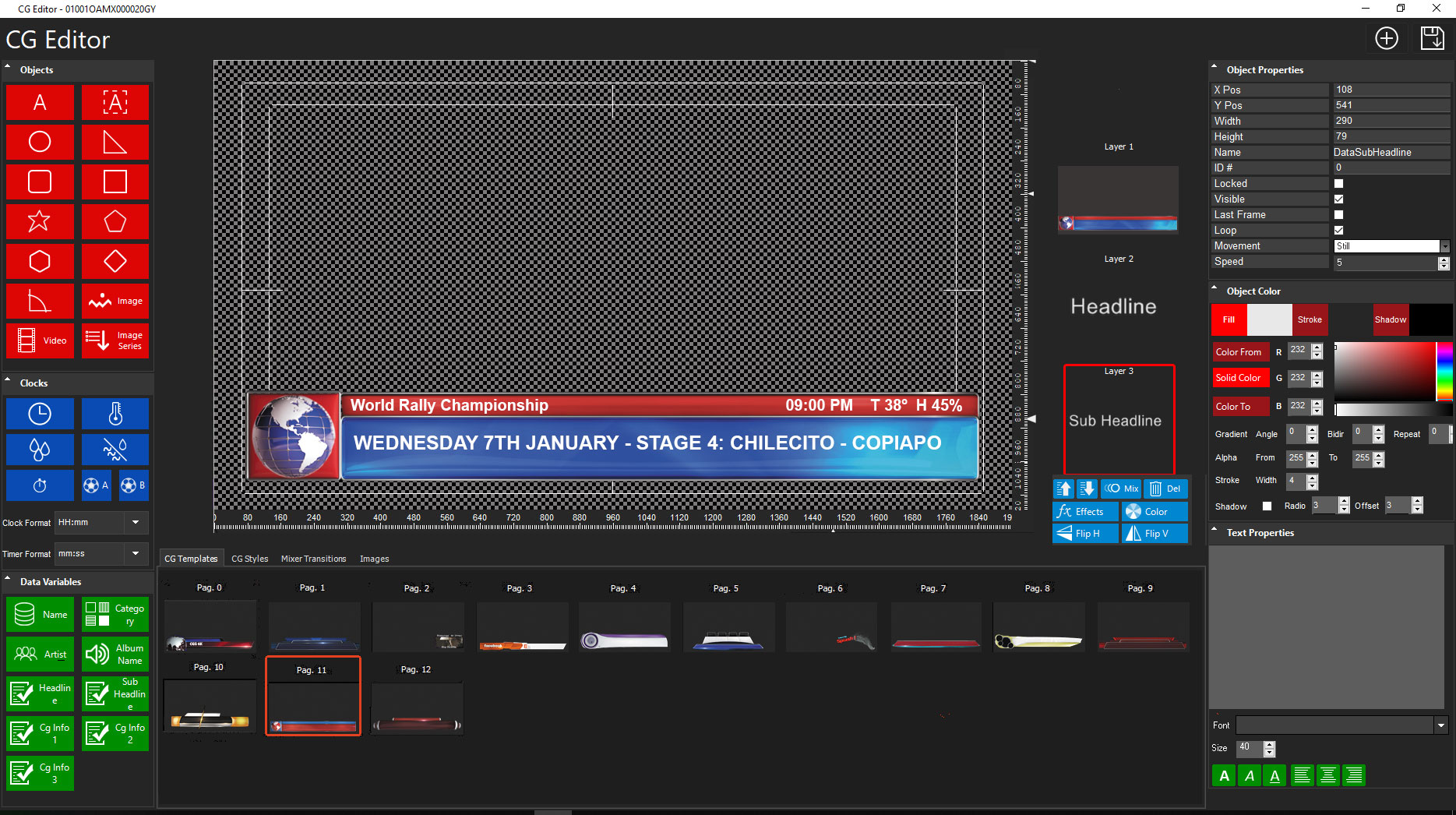 Technical Specifications
INPUT 
4 Input SDI, NDI® or STREAMING (RTSP o RTMP).
1 Genlock.
OUTPUT
I/O characteristics are subject to the hardware where the software is installed