ALL IN ONE system for MASTER CONTROL, including A/V Mixer, Multi-layer Characters Generator, Multi-format Play Out, A/V Player, network distributed work-load, etc.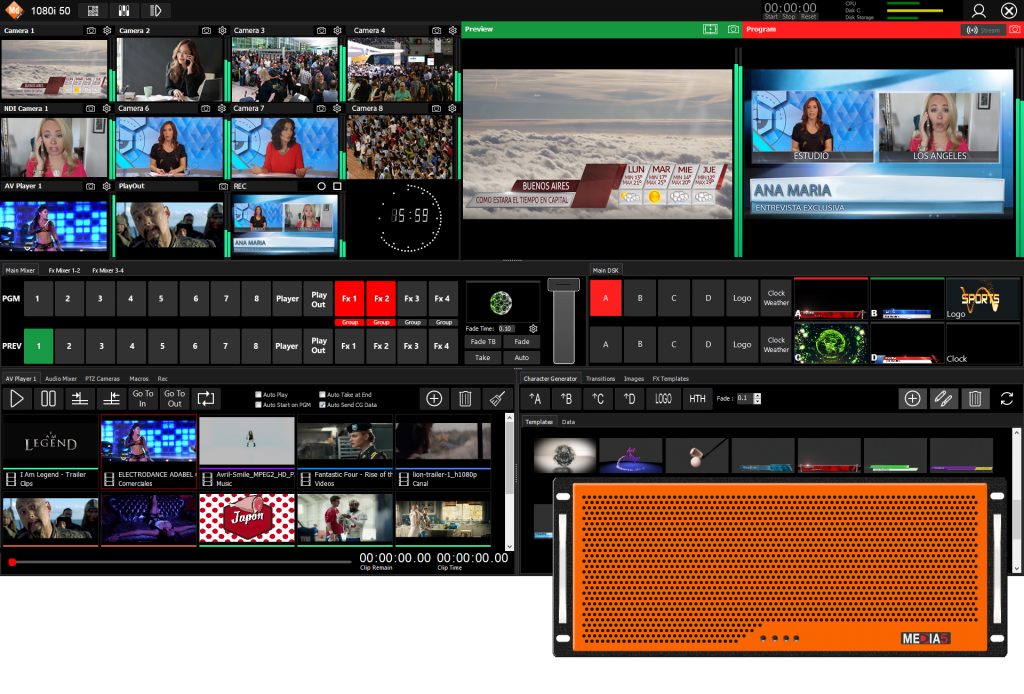 M5 MASTER CONTROL flexibility allows multiple operations:
8 Inputs MIXER (6 SDI, HDMI, NDI®, STREAMING (RTSP or RTMP) or USB) + PREVIEW + PGM
SDI or HDMI or NDI®.
2 SDI Outputs (Main and AUX).
4 Graphic Layers + Logo + Time, Temperature and Humidity in up to 5 Time Zones.
Configurable Multi-viewer featuring all Inputs, Preview and PGM in Real Time.
PTZ Camera Control.
4 Channel FX MIXER.
Multi-Format PLAY OUT and A/V Player.
Broadcast Multi-Layer Character Generator.
Real Time Screen Capture.
Macro Recording.
Unlimited Transitions.
Multiple Customizable PIP Presets.
iOS or ANDROID Remote Control.
Touch Screen Monitor (optional).
Multi-Format AV-Player.
Audio Mixer.
Control Surface (optional).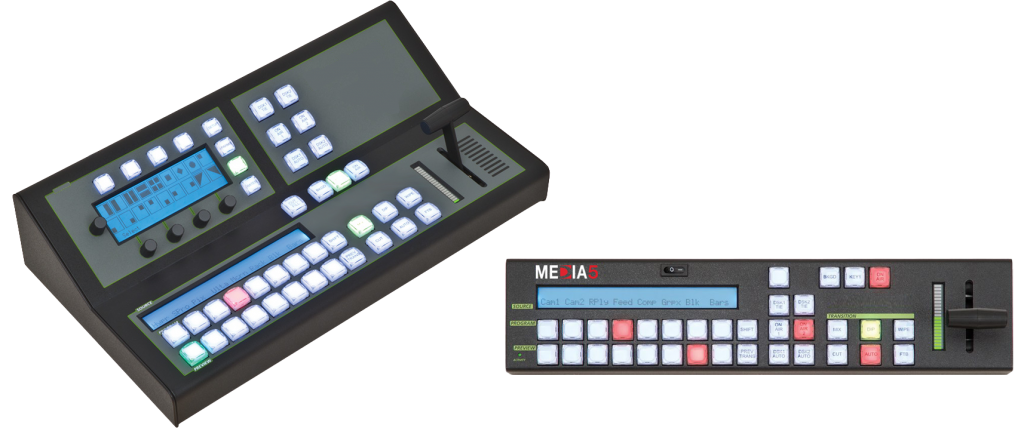 Multi-Format PLAY OUT.
Customized Metadata, Branding Playout, Tools for Automated and Live Workflows, Customized On-Air Grids, Logs, User Control, SQL Data Base, Schedule, Hot Key, Video Trimming, etc.
BROADCAST CHARACTERS GENERATOR.
Multi-layer, multi-object CG, Real Time Graphics and Titling, Animated Graphics, Plays Multiple Crawls, Rolls, Branding and Clips, Timer, Multizone Time information with Temperature and Humidity, Logo, etc.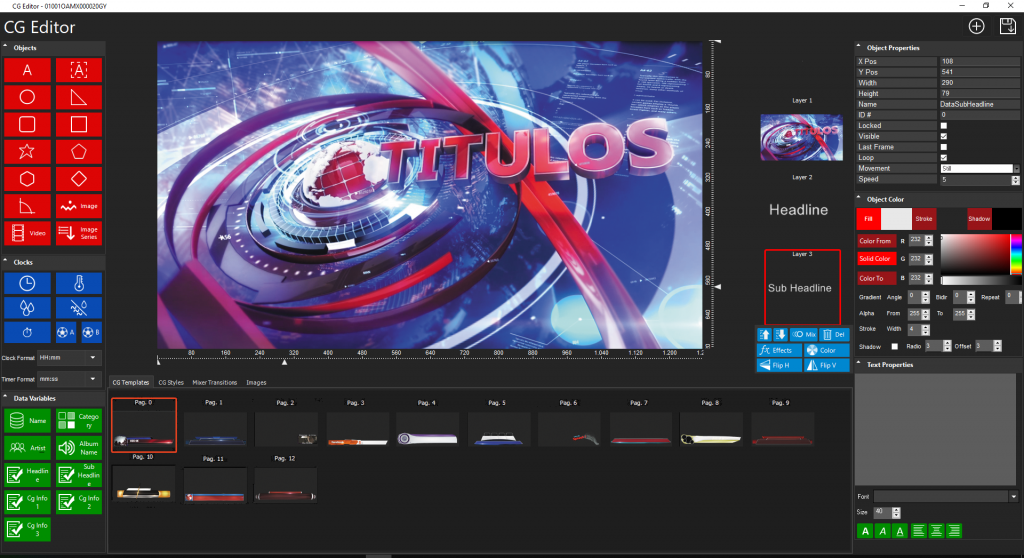 Tech Specs
8 Inputs.
6 SDI, NDI®, USB or IMAGE Configurable Inputs
HDMI Input (optional)
2 SDI Outputs (Main and AUX)
. . .