New Solutions from MEDIA 5
This year at CAPER, together with the new versions of the SD/HD and 4K systems that already make part of our solution, we will show two new products which we are confident will going to be an excellent option for the current demands of our customers, OB-NEWS® and OB-TRUCK®. Both are specially designed and developed to be used on OB-VANs.
OB-NEWS® is a live news production integrated system featuring an 8 SDI Input + 2 outputs mixer, and allows to record up to 4 simultaneous channels with real time compression, 2 A/V Players, Multiview, Audio Mixer, Multi-layer multi-object Character Generator, Chroma Key, PTZ Camera control, Macros recording, etc. Equipped by default with SDI inputs, it can be also configured as NDI®, USB or RTSP / RTMP Streaming among many other options.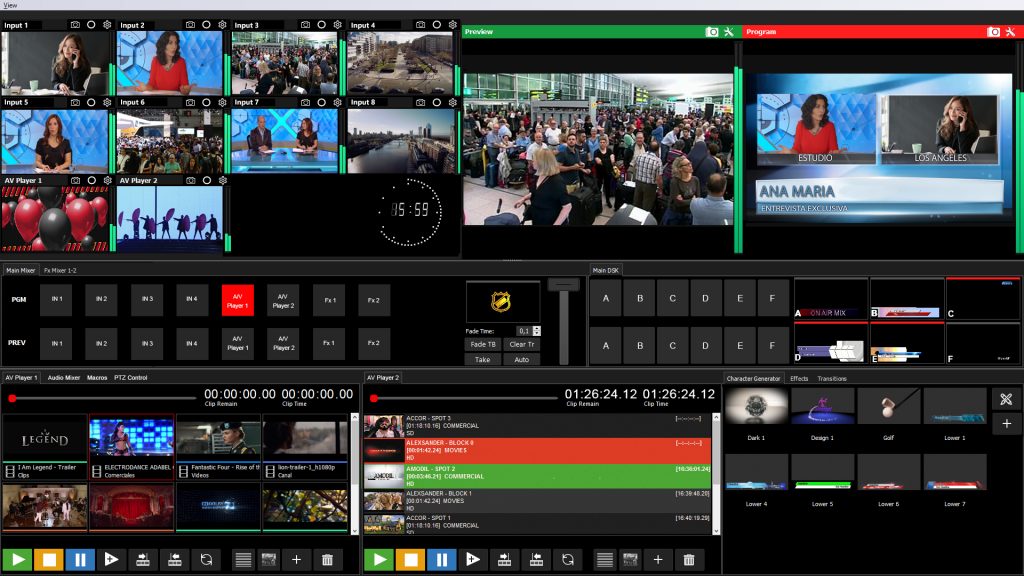 OB-TRUCK® offers uncountable options for the daily operation of a sports production truck with high SLOW MOTION replay demands. 4 SDI inputs + 2 SDI Outputs, Synched Multicamera Recording, with several Control Surface options, 6 DSK channels for animated graphics, Transitions, Multiview, 4 DVE with Chroma Key, Simultaneous Recording and Playback, Macro Recording, etc.