OB-NEWS offers a powerful 8 inputs video mixer with capacity for recording  up to 4 simultaneous channels with real time compression and simultaneous playback.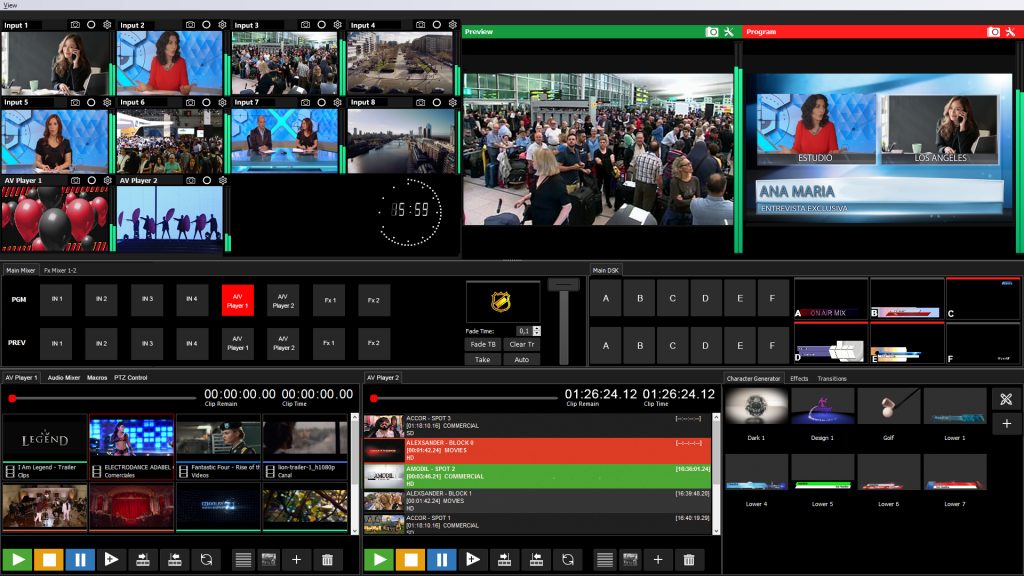 OB-NEWS flexibility allows multiple operations:
Total Input: 8
6 Inputs SD HD MIXER + PVW Channel + PGM Channel.
2 Channel Fx MIXER for Picture in Picture.
4 Channels recording with real time encoding.
Multi-layer, multi-object Character Generator.
2 AV-Players supporting single clip or sequence playing.
Chroma Key Module (Optional).
Multiple customized PIPpresets.
Remote control through iOS or ANDROID.
Touch Screen Monitor (optional).
PTZ Camera Control.
Unlimited Transitions.
Macros Recording.
On Screen Preview.
Audio Mixer . . .
Tech Specs
Total Input: 8
6 x SDI, NDI® or still IMAGE Inputs
2 SDI Outputs
4 Channel recording.
. . .