A powerful tool for recording simultaneous video channels.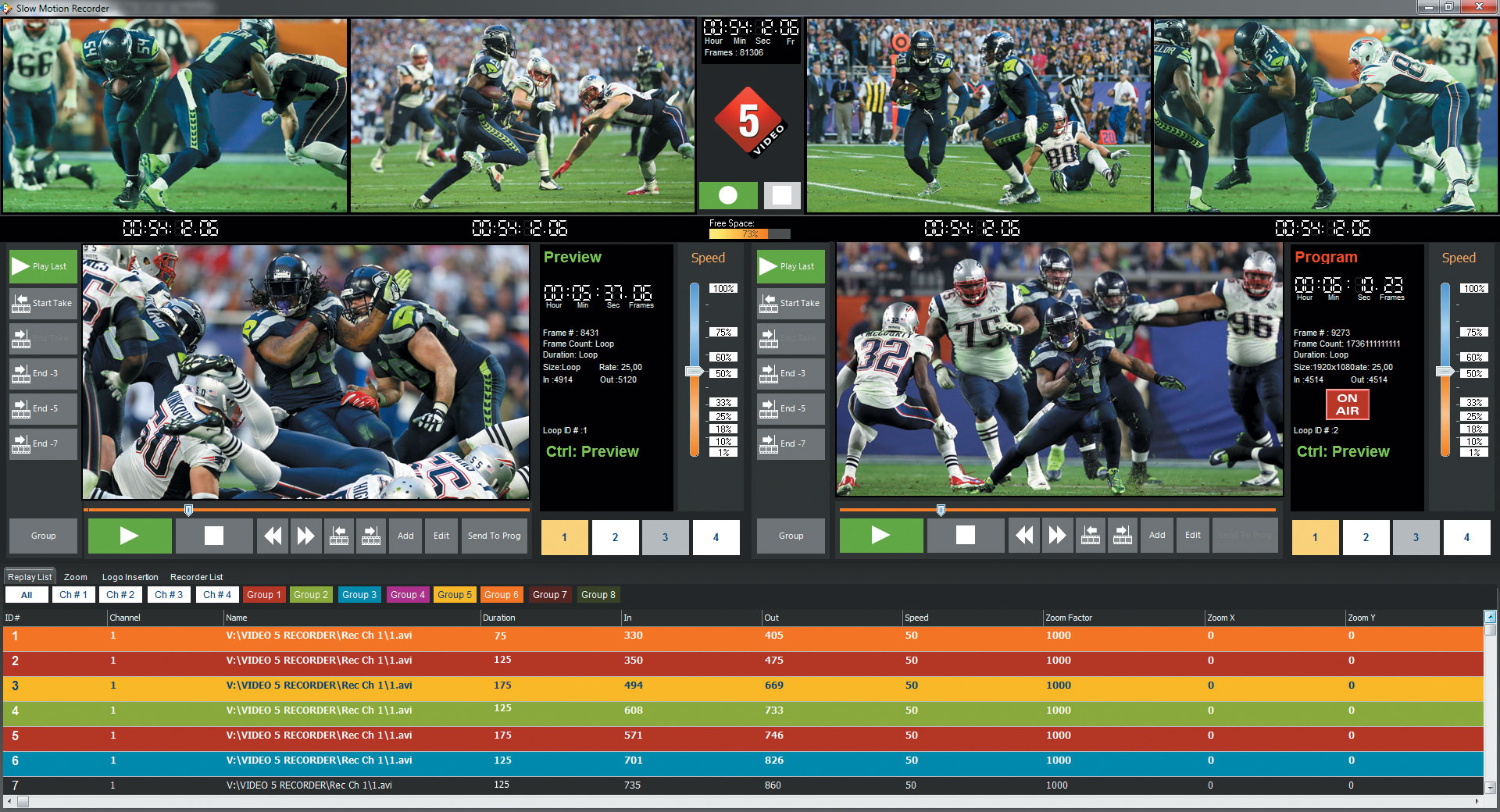 VIDEO 5 OB-TRUCK HD with Slow Motion Play allows to perform multiple operations with:
4 simultaneous recording channels + 1 PLAY OUT channel
Back ground recording by time code
Real time compression
Watermarked recording with date and time
VTR control through RS-422 and IEEE 1394.
Video assigning to function key for maximun reproduction speed.
Frame by Frame search
Defining multiple clips on the same video
Shooting sequence definition.
Audio level adjustment
Preview on screen
SLOW MOTION PLAY and REPLAY.
SUPPORTS MPEG 2 I-FRAME and DVCPROHD.
Video Trim.
etc.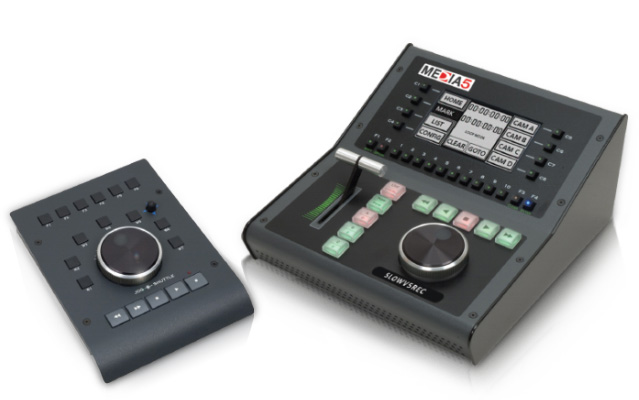 Tech Specs
3G, HD, SD, SDI & LTC I/O
12 bit 2K/HD/SD SDI I/O
12 bit internal processing
Entrada Genlock
Dual Link 4:4:4, 4:4:4:4, 4:2:2:4 I/O
Single Link 4:2:2 I/O
16 audio embedded channels.
HD Format Support :    720p50, 720p59.94, 720p60, 1080PsF23.98, 1080p23.98, 1080PsF24,  1080p24,  1080PsF25,  1080p25,  1080PsF29.97, 1080p29.97, 1080PsF30, 1080p30, 1080i50, 1080i59.94 and 1080i60.
SD Format Support:  625/25 PAL ,525/29.97 NTSC and 525/23.98 NTSC.
SDI Compliance:  SMPTE 259M and 292M
VIDEO Sampling:  4:2:2  /  COLOR Precision: 10 Bit   /   COLOR Space: 4:2:2 YUY2