SMART CG  (multilayer character generator) is a powerful tool for character generation needed in any TV station, production companies or live broadcasting.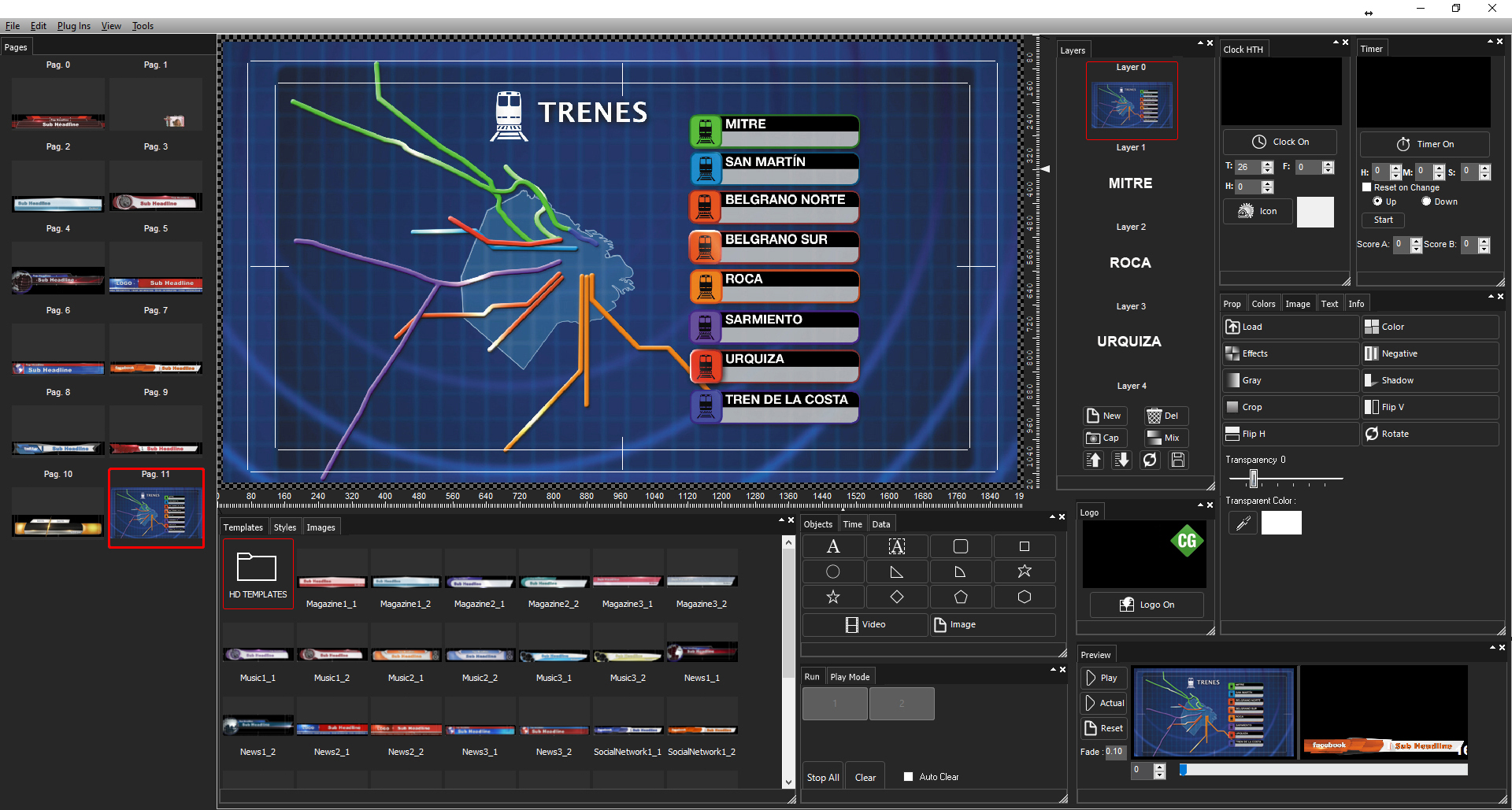 The SMART CG  flexibility allows multiple operations such as:
Multilayers.
3D LOGOS insertion.
Time, Temperature and Humidity.
ALPHA CHANNEL mix.
Titles and subtitles in real time.
Excellent live performance.
Multiple graphic objects per page with independent control.
Fade In / Fade-Out control.
Roll, Crawl, TGA Series and lower/upper thirds.
Project content in one file.
"Relay Bypass" in case of PC failure.
Supports PSD, TGA, TIF, GIF, PNG, BMP, EMF, JPG, PCX, JP2, TGA Series.
Scalable to CG5 MULTICHANNEL
etc.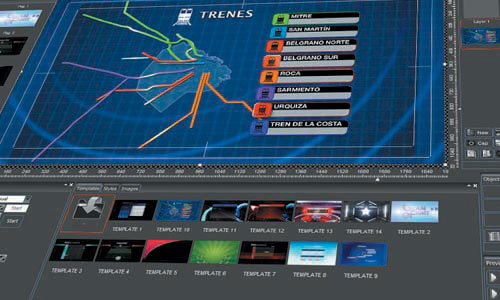 Technical Specifications
Input:
Output:
2 SDI SD/HD Output (Fill+Key, Upstream or Downstream Key)
HD Supported formats:
720p 24fr, 25 fr,29fr,30fr,50fr, 59fr,60fr
1080i 50fr, 59fr, 60 fr
1080p 24fr, 25fr, 29fr, 30fr
SD Supported formats:
Inputs:
SD/HD SDI: (SMPTE 424m, SMPTE 292m, SMPTE 259mI) with embedded 50/60 Hz Audio.
Synchronization Input (Genlock)
Outputs:
SD/HD SDI (SMPTE 424m, SMPTE 292m, SMPTE 259m) with embedded 50/60 Hz audio
Digital linear key DSK signal alpha- channel output (BNC)
Relay Bypass in case of electrical power failure: SD/HD
SDI with embedded audio