DATA CG   (multilayer character generator) is a powerful tool for the character generation needed in any TV network, production companies or live broadcasting based on NDI® platform.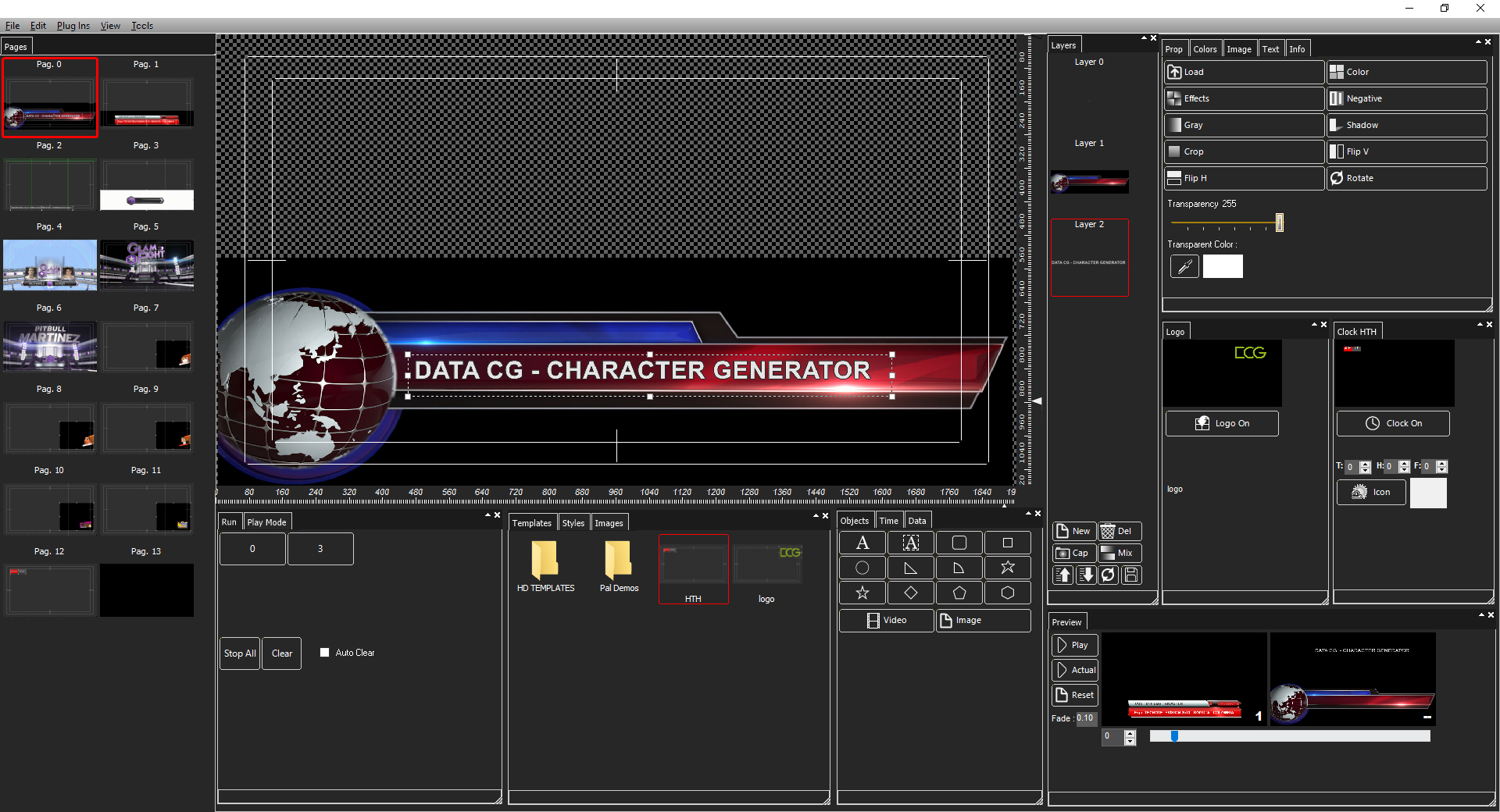 DATA CG – NDI®  flexibility allows multiple tasking:
Titles and subtitles in real time.
Multiple layers with independent speed and fade in/out control for each one.
Multiple animated logos in 3D with independent control.
Time, temperature and humidity insertion.
Sports Timers on screen.
Multiple simultaneous Videos, Lower  Third, Rolls  and Crawls  with independent speed.
Transitions definition
Insertion of multiple videos with alpha channels, ideal for lower third in sports events.
Project content in one file.
More than 200 predefined templates for its immediate use.
Supports PSD, TGA, TIF, GIF, PNG, BMP, EMF, JPG, PCX, etc.
Alpha Channel mixing.
Multiple communication protocols.
HD Supported formats:
720p 24fr, 25 fr,29fr,30fr,50fr, 59fr,60fr
1080i 50fr, 59fr, 60 fr
1080p 24fr, 25fr, 29fr, 30fr
SD Supported formats: